Happy President's Day!
Hope everyone is lucky enough to be enjoying a relaxing day off with your families!!
I am hanging out with my sweet boys and my sweet nephew today…. thinking about what to post about??
How about Presidential Décor for the President's Day Holiday?!?
Did you know First Lady Michelle Obama chose to decorate with Pottery Barn and Anthropologie when they moved in to the White House? Check it out in a 2011 article over at
Apartment Therapy
.
How about some interesting pictures of Past President's during their time in office?
This one makes me laugh. President Reagan holding a riding boot foot stool that was a Birthday gift from George Bush back in 1986. Wonder if Big George crafted this one himself (hee hee)?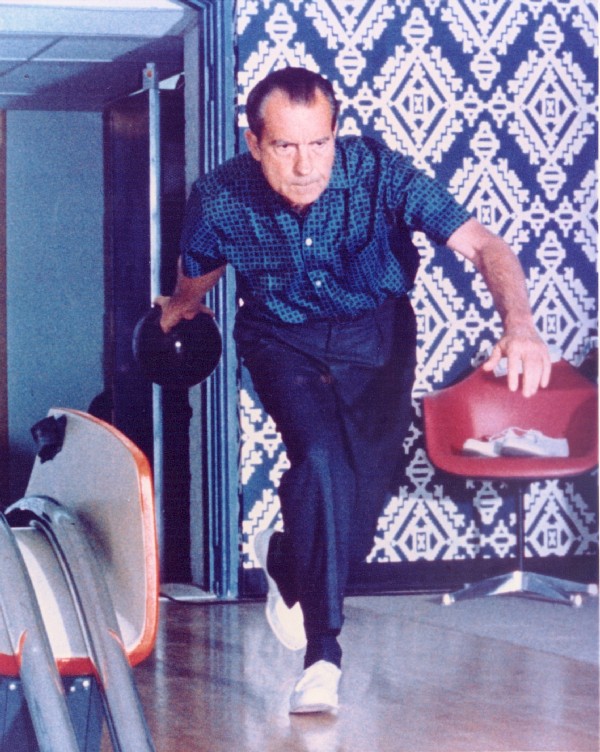 Richard Nixon bowling in the Executive Office Building. Can I just say I would totally love to rock that wallpaper in my house now? I'm kind of obsessed with it… and the Royal Blue Color…. swoon.
How about some seriously cool Abe Lincoln Artwork?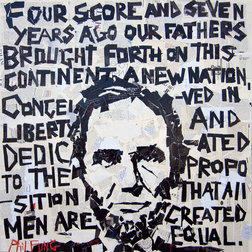 What do you think about President Obama's re-decorating choices for the Oval Office?
Personally I think it looks comfy and all but is a total snoozefest… too much tan!
How about a very modern take on a Presidential Bust?
In the market for some Presidential Nesting Dolls? Really… who isn't?
Is it Presidential Blasphemy to say this is totally creeping me out?
Feeling Patriotic? Love decorating in the colors of the good old U S of A?
I think I actually love each and every piece in this pic!! I'd incorporate any one of these pieces in to my home…. gladly!!