It's
Crazy
for
COLOR
Tuesdays
….. no make that Wednesday (this week). Sorry!! Like I said in yesterdays post I am not feeling good, which makes my brain total mush!!
My
COLOR
obsession today is with painted pianos. Check it out!
Seriously what's not to love about that! Funny thing is I have never played the piano. I was always told by Adult Women when I was growing up that I should play the piano because "I have such long lovely fingers and hands for playing a piano". I always thought this a little odd because do lovely hands really make you a better piano player? Probably not I am guessing. Even though I always thought this to be silly advice, I did still always wish I could take lessons. Unfortunately, my mom just could not afford the lessons for me. She was a single mom and because of that we had to make choices. I could give up dance lessons for piano lessons but that was not happening…. so no lessons for me. I am still a little obsessed with pianos – maybe just for the decorative quality? Who knows? If I had space for one in my home, I would probably buy one and paint it! I would also love for my boys to have lessons in piano or guitar!! There is still time for that. Mister B has been begging me for guitar lessons and the only reason I have not signed him up is because we are drowning in practices and games for both boys in Soccer and Baseball right now. Maybe when that all quiets down we will re-visit the Guitar Lessons. Until then, here are some more pianos I totally heart!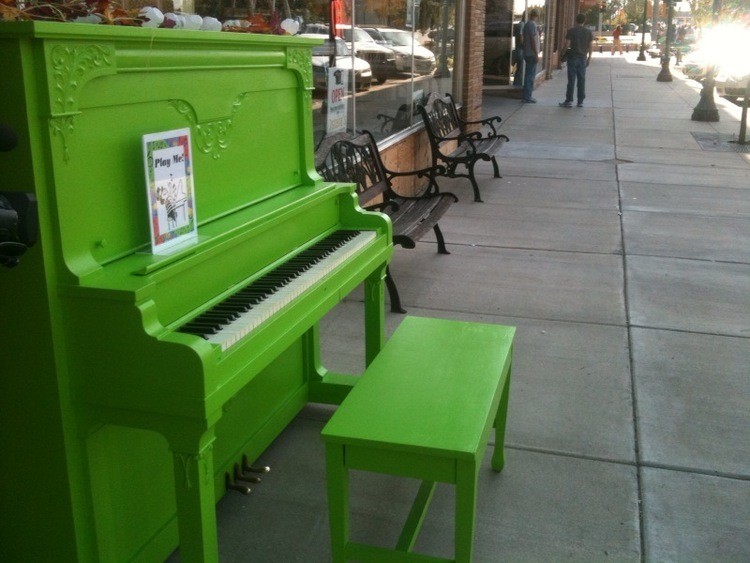 I am officially obsessed! Of course I am kind of obsessed with all things painted right now!!
**RECIPE ALERT**
I found a recipe via Pinterest that I followed through to the Blog
The Larson Lingo
. It was delicious!
Black Bean Cream Cheese Chicken
I loved it. The Hubby loved it. The kids loved it (I let them use Blue Corn Chips to scoop it up).
It makes a ton - so great for leftovers. I have some ideas how to use the leftovers to create other new meals. I will either put this on top of the Blue Corn Chips with cheese on top for some yummy Nachos or I will stuff this in corn tortillas and top with cheese for yummy Enchiladas!
See You Soon…..